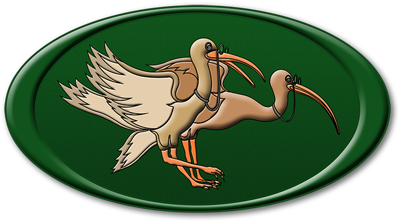 "We're the Birds to Call!"
Ciardelli Fuel Company - Frequently Asked Questions
| | |
| --- | --- |
| | Why Ciardelli Fuel Company and not another oil or propane dealer? |
Ciardelli Fuel Company is a local, family owned business with competitive prices and professional people who can take care of all your heating and cooling needs. We have been serving the Milford area for over 66 years, provide excellent service, and are comprised of caring employees who live in our own community. We recognize that it is nice to be able to trust the same company and same reliable employees into your home when you require a visit. For that reason, we pride ourselves in employee retention and investing in our employees so we can learn and grow together.
Giving back to the communities that we work and live in is also an important part of who we are. We support many local organizations such as the Chamber of Commerce, Souhegan Valley Boys and Girls Club, Rotary Club, and many more. If supporting a business that supports its community is important to you, then join our family of satisfied customers today.
| | |
| --- | --- |
| | What can I do to reduce my annual heating expense? |
Since no one can predict what the heating oil or propane markets will do, a good way to forecast your annual heating expense is to enroll in a capped budget plan. This way, the price you pay per gallon is protected against price spikes and you can take advantage of downturns as well. Another very important aspect in annual savings is to make sure your heating system is operating at peak efficienc. Annual maintenance on your heating system, by a Ciardelli technician, can ensure you are not wasting valuable oil. Using Ciardelli Premium heating oil will help too. Premium heating oil can make your system run cleaner and longer.
| | |
| --- | --- |
| | Is all heating oil the same? |
No, Ciardelli Fuel Company only delivers premium heating oil. As a company, we have made a financial investment and commitment to our customers to offer only premium heating oil because of the benefits it provides.
| | |
| --- | --- |
| | How are retail propane prices determined? |
Propane prices are determined by annual propane consumption. The amount of propane customers use varies since propane is so versatile and can be used for anything from heat, hot water, cooking, fireplace, generator, dryer and many more applications. Propane customers can use as little as 10 gallons a year or as much as 3000 gallons or more a year. Therefore companies price propane according to how many gallons a customer consumes annually.
| | |
| --- | --- |
| | What happens if my heating system fails in the middle of the night? |
Ciardelli Fuel Company is a full service company that will (for our customers only) provide Emergency Service should your system fail outside of normal business hours. Our reliable and fully qualified technicians are available 24 hours a day all year long to respond to our customers home heating needs.
| | |
| --- | --- |
| | What is the benefit to being an automatic delivery customer? |
By monitoring the outside temperature and watching your home's fuel consumption, Ciardelli Fuel Company can predict when you will need an oil or propane delivery. This allows customers the peace of mind of knowing they are not responsible for monitoring their tank level, and that they will not be caught in the cold without fuel.
Still have questions? Give Ciardelli Fuel a call and we'll get you the answers.
PROPANE
•
HEATING OIL
•
KEROSENE
•
DIESEL FUEL