Offices in Milford NH & Keene NH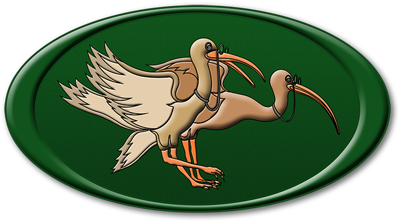 "We're the Birds to Call!"
"We're the Birds to Call!"
Ciardelli Fuel Company News & Events
UPCOMING EVENTS:
Wilton Old Home Days - 5K Walk/Fun Run
Sunday, August 25, 2019
9:30 am
Entry fee: Non-perishable food donation.
sponsored by Ciardelli Fuel Company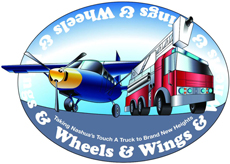 Nashua's "Wheels and Wings"
Saturday, September 14, 2019
10 am - 2 pm
Come down and enjoy a fun-filled day and get up close and personal with all kinds of vehicles including a few that fly! Be sure to stop by Ciardelli Fuel's pink propane truck and say hello.
NEWS:
Ciardelli's Spring 2019 Newsletter
The Spring 2019 Ciardelli Fuel Company Newsletter is now available. Grab a copy and read up on Ciardelli news, upcoming Ciardelli Fuel events, Air Conditioning installation & tune-up discount offers, and even 2 contests where you can win a system tune up or $100! Ciardelli customers will find the latest edition in their mailbox, but if you prefer you can download a pdf version.
Download the 2019 Ciardelli Spring Newsletter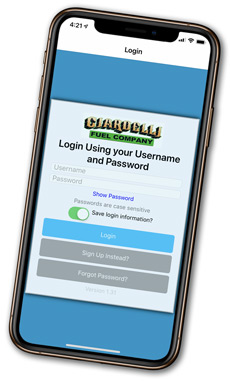 Ciardelli Fuel New Mobile App
Ciardelli Fuel has a brand new app that you can download for your mobile device. The free app is a great way to access your account and allows you to conveniently do things like check your balance, pay your bill and order fuel.
Download the App for Apple iOS devices at the App Store.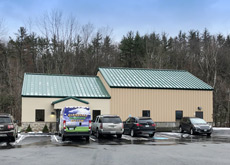 Ciardelli Fuel Opens New Office In Keene NH
In addition to our main office in Milford NH, Ciardelli Fuel has added a brand new second office in Keene NH. This new location will help us better serve all our customers in the Cheshire County region. The new office is located at 639 Marlboro St, Keene, NH 03431 and can be reach by phone at (603)352-0343.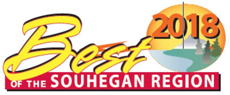 Ciardelli Fuel Voted Best Fuel Delivery 2018
Ciardelli Fuel is proud to be named Souhegan Valley's "Best Fuel Delivery 2018" by the Souhegan Valley Chamber of Commerce. Many thanks to all those who voted for us and to the dedicated team members here at Ciardelli for doing an award winning job!
Ciardelli Fuel Now Offers
Goodman Furnaces & Air Conditioners
Ciardelli Fuel is pleased to welcome Goodman Furnaces and Air Conditioners to our HVAC product line offerings. Goodman delivers time-tested energy-efficient technology to help keep your home nice and comfortable.
OLDER NEWS ITEMS: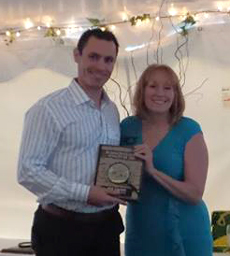 Matt Ciardelli Named SVCC's
"2016 Business Leader Of The Year!"
Our very own Matt Ciardelli, President of Ciardelli Fuel Company, was the recipient of the "2016 Business Leader of the Year Award" from the Souhegan Valley Chamber of Commerce.
Congratulations to Matt for this well deserved honor!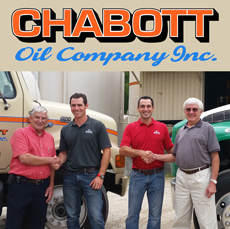 Ciardelli Fuel Acquires Chabott Oil Co. in Keene, NH
Ciardelli Fuel is very excited to partner with the Chabott family and their customers. It is not often you can combine two families with similar stories and histories of hard work and reliability like you can in this circumstance. It is a perfect fit and we look forward to continuing Chabott's reputation of providing excellent service and competitive pricing on both oil and now propane in the Keene NH market.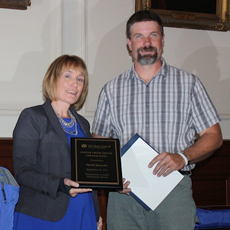 David Knowles Receives Master Truck Driver Certification
On September 16, 2013, Ciardelli's own David Knowles was awarded the prestigious Master Truck Driver Certification from New Hampshire Governor Maggie Hassan during a ceremony at the State House in Concord. Each year, the State of New Hampshire recognizes a select few individuals who have exemplified safety and leadership in the oil & propane industry. David is a valued member of the Ciardelli team and we are proud of his achievement.
Congratulations David, keep up the good work!
Competitively Priced Home Heating and Cooling Service & Installation
PROPANE • HEATING OIL • KEROSENE • DIESEL FUEL