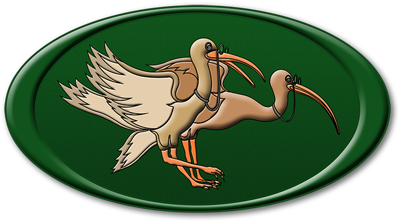 "We're the Birds to Call!"
Ciardelli Fuel Company - Customer Reviews
WE'RE PROUD OF WHAT CUSTOMERS SAY ABOUT CIARDELLI FUEL
Ciardelli Fuel is proud of our reputation for taking care of our customers. It's all thanks to our great team members, who's dedicated efforts keep our customers happy and safe. It really means a lot to us when customers take the time to write and let us know we're doing a good job. Below are a few letters of praise we'd like to share.

"Thank you for employing such a great staff."
9
I live in Westchester Heights and was told that your company would be coming in to replace the lines & tanks here. Within a few days your crew was here. I have never seen a group of workers that are so courteous and hard working as your guys. It is very apparent that all of these men love their jobs and are very well trained at it. Please pass on our thanks to all of them for everything they've done here and the great care they took while doing it.
Tammy Jo R. ~ Milford, NH
"Your personnel display goodness, class and humility"
9
Each & every man you've sent to our home has been a blessing. The professionalism & goodness they have continually displayed is such a tribute to the entire Ciardelli Team. They bring nothing but honor to your company's name & all the hard work that goes into maintaining your excellent reputation. They displayed a "How can we serve you better" attitude with a sincere belief in serving our needs. It starts at the top with the leadership team members leading your crew, working along side them & not compromising your expectations or values. Teresa & I are grateful for the professional relationship we have with Ciardelli Fuel & wish your entire team continued good health, prosperity & blessings.
Joe C. ~ Amherst, NH
"Thank you for your time and generosity...You have a very satisfied customer."
9
Everything went smoothly with the decision making, installation and rebate submission and we absolutely love our new furnace! Thank you for your time and generosity and thanks to all of the hard working guys who did our install. Your whole team was very professional and I would make all of the same decisions again in a heartbeat. You have a very satisfied customer. Feel free to use us as a reference for anyone thinking about doing an oil clunker to propane upgrade.
Cindy B. ~ Brookline, NH
"Much better than my last oil company!"
9
The office staff are always friendly and helpful. The drivers always leave slips where they don't blow away. I have not had a negative experience with any one or any service from your company. Knowing if something goes wrong on the week-end or in the middle of the night you will be there to respond is important to me. I also love the option of the fixed budget program.
Linda H. ~ Hollis, NH
"I want you to know how gratifying it is to deal with a company like yours"
9
I just wanted to say thanks for all your efforts to get our new propane system installed. It has been a pleasure working with you and your crew, as well as the people in the office, all of whom struck me as competent, hard-working and unfailingly courteous. I want you to know how gratifying it is to deal with a company like yours, which still seems to adhere to values like service, respect and doing things the right way. We look forward to a long and mutually satisfying relationship with Ciardelli Fuel.
Rick G. ~ Amherst, NH
"Thank you for all your help"
9
I just wanted to say Thank You for all your help with the installation of our new gas furnace at my office, as well as the installation of our new gas stove at my residence. I was very impressed with your company and your employees. They were very friendly, professional, and efficient. I would recommend your company to all of my family, patients, and friends.
Benjamin K. ~ Amherst, NH
"I wish I could repay you for your kindness, thank you again for everything."
9
I'm a current Ciardelli Fuel customer for #2 fuel. When my current carrier for propane could not or would not make a delivery during the most recent outage, I had had enough. I called the my local "always-there-when-you-need-them" fuel folks, Ciardelli. And what did I get, not lip service - I got action. Thank God. My wife, just out of surgery, could'nt go without heat. I explained I needed to keep my generaror going. The people at Ciardelli heard me loud and clear. They now have not only my #2 fuel business but also my propane buisness. Thanks to all of you at Ciardelli for all you do - keep up the great work!
Jason B. ~ Mont Vernon, NH
"THANK YOU for being a solid & trustworthy local business."
9
Through all the years that I've been your customer, never have I run out of fuel. Never have I had to wait for service on heaters. Never have I been unsatisfied with the interaction I've had with your delivery people, your system mechanics or your office staff. I find this comforting and meaningful. I'm proud to have such upstanding business people in Milford.
Kathy H. ~ Milford, NH
"When competitors speak well of you, no better compliment or testimonial is possible..."
9
I just wanted to thank you again for your very rapid response to the 'Fred Fuller Oil' implosion and my near-the-bottom oil tank. Thought you'd want to know that the Crawford - Vogel & Wenzel Oil Company (who couldn't respond as quickly as you to my situation), paid you the highest praise. Bottom Line: When competitors speak well of you, no better compliment or testimonial is possible...
Lachlan M. ~ Bedford, NH
"Professional, on time, near flawless deliveries...unmatched in the industry"
9
I am writing in order to commend you and your staff on the professional service we received while using your on site fuel delivery service. My company is constantly moving throughout the New Hampshire/New England region screening soil in every imaginable location, and the number one factor to our production is fuel. The professional, on time, near flawless deliveries we received are greatly appreciated, and unmatched in the industry.
The Dirt Doctors ~ Pembroke, NH
"We cannot say enough positive things about the Ciardelli Fuel Company"
9
Ciardelli responded quickly and professionally when we were panicking at our near miss [after a 25 year-old boiler filled our basement with lethal levels of carbon monoxide]. Ciardelli is a shining example of the service and support you hope for from local companies. Instead of taking advantage of our circumstances, they patiently explained our best options and found a way to work within our budget for this unexpected expense. We shut down our faulty boiler on Saturday and had a new high-efficiency system installed and working by Monday night.
Terri B & Ken D. ~ Amherst, NH
"I appreciate your help and professionalism so much. I'll definitely recommend you to everyone I know."
9
I just called today because we are moving to New Boston this Saturday and was notified by the landlord that the previous tanks were being pulled out and I needed to find a new propane company to put in new tanks within the next few days in order for us to move. I had called other companies before you were recommended to me. They were not able to help us on such a tight timeframe. I called you and didn't have much hope, but to my surprise, you were so accommodating and pleasant to deal with.
Wendy M. ~ New Boston, NH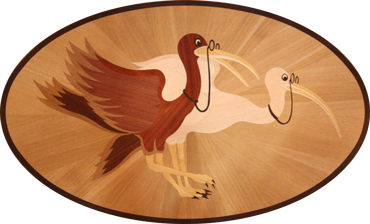 Thanks for letting us know we're doing a good job!
PROPANE
•
HEATING OIL
•
KEROSENE
•
DIESEL FUEL